CURRICULUM VITAE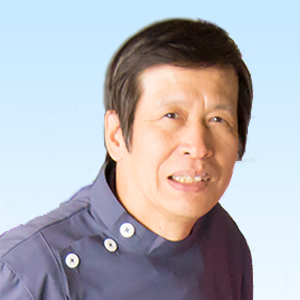 NAME: TOMIO IKEGAMI
ADDRESS: 64, Karashimacho, Chuuou-ku, Kumamoto-shi, Kumamoto, 860-0804, Japan
EDUCATION
| | |
| --- | --- |
| 1967-1974 | Doctor of Dental Surgery; Kyushu Dental College. Kokura, Kitakyushu, Japan |
| 1977-1979 | Clinical Fellowship in Pedodontics; Tokyo Medical and Dental University, Tokyo, Japan |
| 1981-1983 | Certificate of Dental Specialty (Orthodontics); Tufts University School of Dental Medicine, Boston, Massachusetts 02111, U.S.A. |
| 1988 | Master of Science Degree (Orthodontics); Tufts University School of Dental Medicine,Boston, Massachusetts 02111, U.S.A. |
PROFESSIONAL CAREER
| | |
| --- | --- |
| 1974-1976 | Clinical instructor in Orthodontics (full-time); Tsurumi University School of Dental Medicine, Tsurumi-ku, Yokohama, Japan |
| 1984- | Private practice in orthodontics |
| 1984-1987 | Lecturer; Kumamoto Institute of Dental Technology; Kumamoto, Japan |
| 1990- | Diplomate; The American Board of Orthodontics (A.B.O.) |
| 1990- | Certified Orthodontist; Japanese Orthodontic Society (J.O.S.) |
| 1994- | Councilor; Japan Association of Adult Orthodontics (J.A.A.O.) |
| 1999-2001 | Director of scholastic affairs; Nishi-nippon Orthodontic Society (N.O.S.) |
| 2001- | 2001- President of the Japan MEAW Technique and Research Foundation |
| 2001- | Honorary assistant professor of the Hong Kong University School of Dentistry |
BIBLIOGRAPHY
1, A Cephalometric Evaluation of Class II, Division 1 Malocclusion Treated Subsequent to Extraction of the Maxillary Second Molars.; MS thesis, Tufts University Library Press, 1988.
2, On the fabrication of the Herbst appliance; Quintessence of Dental Technology, Vol.12, 77-84,1987.
3, ODI & APDI-Kim's Analysis; Journal of the Orthodontic Practice Vol.12, 32-33, 1988.
4, The Herbst appliance – theoretical background and clinical use; Dental practice Q&A Vol.11,1528-1531, 1989.
5, On the "M" arch of Dr. Herbert I.Margolis; Journal of the Japanese Association of Orthodontists;Vol.1 13-17, 1989.
6, Treatment of severe open bite with glossectomy; Journal of the MEAW Treatment and Research Foundation; vol.5, 16-27, 1999